Shopping around for the best IPL laser for hair removal at home? There are many options out there, and it can be overwhelming trying to figure out which is the best option to go for.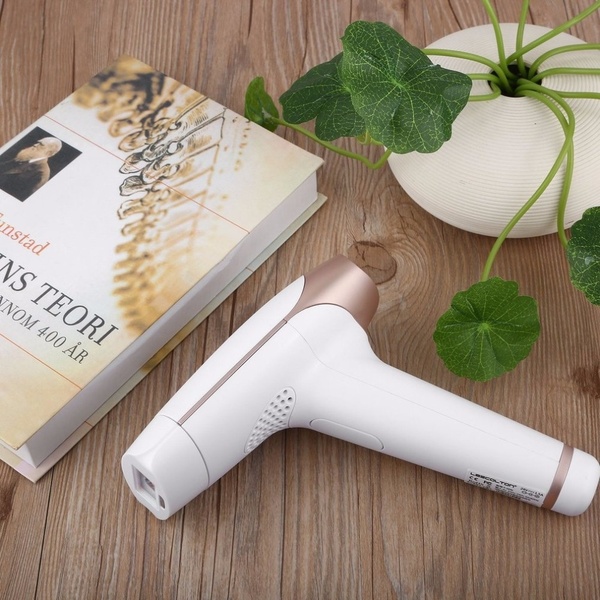 So how do you choose? Firstly, don't stress. Secondly, we'll try to help you here so that you end up on the right track. See our top three tips on what to look for when buying a IPL laser.
1. Watch out for customer reviews
How often do you rely on customer reviews and ratings to make decisions in your everyday life? Quite often, right? Real customers don't lie.
If they love a product, you'll see proof of that in their reviews, and more importantly, in their before and after photos.
Searching for a brand that has thousands of confirmed customer reviews on their IPL laser is a good place to start. There is something undeniable about seeing real life photographs.
2. Review the brand's website and social pages to ensure they are legitimate
Unfortunately, there are many copycats out there who are only interested in money. Many of those who may be here today are probably not here tomorrow.
Some can sell a IPL laser which looks the same as many other brands on the outside. However, the content consists of parts of much lower quality, which in turn means a worse result when you use the product.
Some of these companies that sell IPL laser have not done good enough research to carefully select their products and ensure they are produced in a safe work environment with happy workers.
Some others are not interested in building a credible community and providing continuous support to customers.
The good news is that in general it is quite easy to distinguish the pranksters from the real companies.
Like this:
Look through their websites:
Does the language flow and the page make sense? If it doesn't, it's likely that they are copied.
Click on the links to their social pages. If you get a "Sorry, this page is not available", run as fast as you can!
IPL laser brand on social channels:
It's not about how many followers brands have because let's face it, sometimes followers can be bought.

However, keep in mind that some brands have really built up their followers organically. Look at their posts, what do they say? What does the engagement look like? i.e. comments, likes and shares, do they get that in every post? If everything is quite low, for example under 100 likes with little or no comments, and yet they have tens of thousands of followers; it's likely they are not the brand you should be buying from.
Check if the brand responds to comments on their posts and what they actually say.
If they don't respond at all or take over 24 hours to respond, they're probably a brand you want to stay away from.
See if their Instagram account has a blue tick verification. Why? It means that Instagram has confirmed that the account is a genuine global brand.
3. Don't let the biggest discount be the deciding factor in who you buy an IPL laser from
Almost all IPL laser companies out there offer a special discount code and may even include free international shipping. Don't let this entice you unless you know for sure that you are buying from a legitimate IPL laser company with a premium product.
Like what you've read so far? We hope so, because we have some good news for you. Vivre® is a real deal!
We plan to be here for a long time, we are proud of our products, our customer service and the global community we are building. So if you want to buy your own Vivre® IPL laser so, click on the button below.
Error validating access token: The session has been invalidated because the user changed their password or Facebook has changed the session for security reasons.