Whether you're looking for a painless alternative to waxing or simply can't stand shaving your legs every day, a hair removal cream help you. Hair removal creams today are no longer the irritating creams they once were. Aside from Vaniqa, an FDA-approved prescription cream, there are now a wide variety of alternatives hair removal cream and most are suitable for everyone – including those with sensitive or rough skin hair - and every body part - your legs, face, and, yes, even your private parts.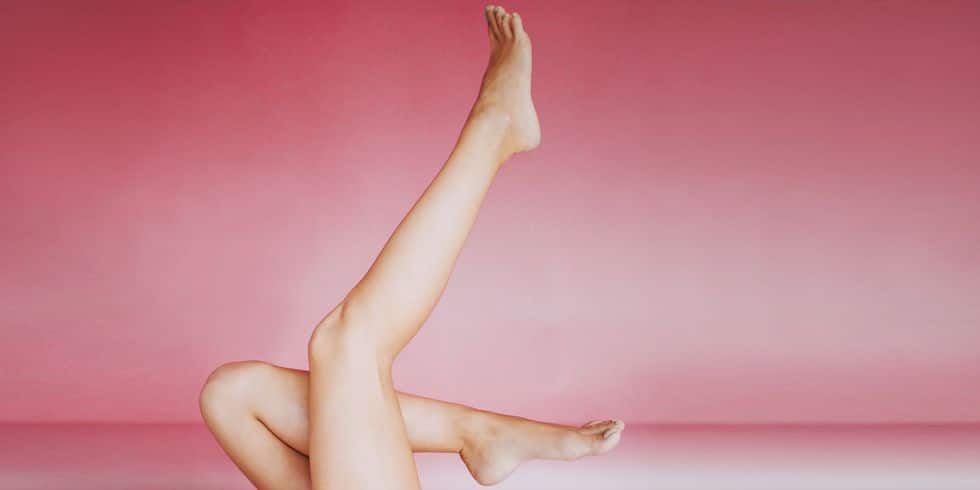 I'm the first to say: I can 't stand shaving. I hate it because it always ends up with me getting cuts somewhere.
This means that I have basically tried almost every hair removal method out there, from waxing to sugaring. The one I always come back to? Hair removal cream. Have also tried some hair removal creams that are filled with chemicals that help break down the keratin proteins in your hair to eventually resolve them.
When you then wipe off the cream with a towel, boom – yours hair is completely gone. And thanks to the fact that most creams are incredibly affordable, it's a great hair removal method if you want to save money.
However, there is another option for permanent hair removal with IPL at home which is really the best option if you want to get rid of your unwanted hair permanent, but since this post is about the best hair removal cream, I don't want to go into hair removal with IPL but if you are interested in it you can take a look here.
"Best IPL on the market right now"
Vivre® IPL can simply be described as the most innovative, cost-effective and practical laser hair removal system at home.
So do yourself a favor and throw out your razor blade and here are some tips on hair removal cream that works!
Before we get started, you need to know what hair removal creams are and how they work
Hair removal cream is a cream that simply removes the hair without you having to shave or having to scream out your pain by using wax. It may seem too good to be true!
The science behind various hair removal creams has progressed and become very good and effective, and hair removal creams now offer a fast, convenient and safe way to remove unwanted hair at home.
The way hair removal creams work is that they break down the keratin structure - the proteins in the hair. This thins and dissolves the bottom of the hair effectively to the point where they are weak enough to break away when the cream is dried off.
Hair removal creams usually contain a number of alkaline chemicals, formulated to break down these proteins, but also to be safe for your skin. Different skin naturally has different sensitivity levels, so it is important to get the cream that is right for you and feel free to try a variety of hair removal creams on a small skin spot 24 hours before trying to remove hair over a larger area.
Using hair removal cream rather than shaving gives you a number of benefits.
Stump free for a longer period
Hair removal cream dissolves the hair just below the surface of the skin, unlike shaving, which scrubs through the hair just above the level of the skin. This means that you can remain stump-free for up to four days.
Softer, finer hairs
Shaving means the fact that the hairs are cut through and that the ends are left square. The process of loosening hairs gives the hair that remains a tapered end, which feels softer to the touch. Over time, you may even notice that your hair actually grows back finer than it was - not quite as good as you might feel with waxing of course, but definitely a marked improvement!
Fast and painless
This is perhaps the most obvious, and important, benefit of hair removal cream. It is such a simple process that it can be done in the shower, or just outside, and requires little or no effort. Since you are not dealing with razor blades, the risk of pain is completely minimized and cuts are a thing of the past.
Here's our list of the best hair removal creams that really work
The winner and the best:
Veet Hair Removal Cream Sensitive Formula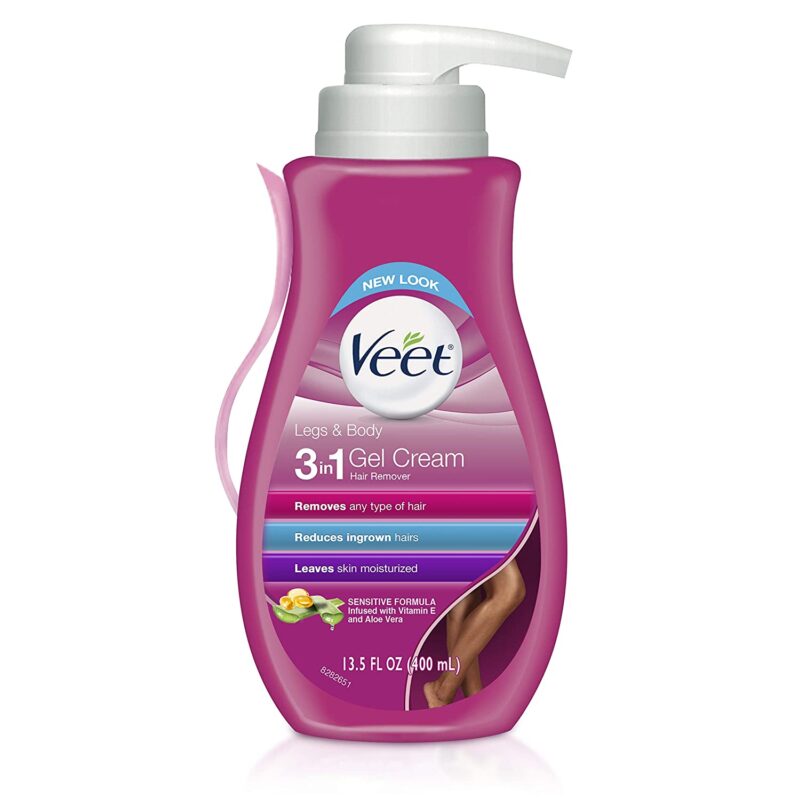 Experience silky and fragrant skin with Veet hair removal cream for sensitive skin. It works close to the root and even on short hair, giving you an evenness for up to a week. Veet's hair removal cream dissolves hair rather than shaving it, so unwanted hair takes longer to grow back than with regular shaving and you don't get a stubble feeling after regrowth. Veet hair removal cream moisturises your skin for up to 24 hours and also ensures that there is no puffiness.

How to use the cream
Read the precautions carefully before using it.
Spread Veet the cream evenly to completely cover the hair.
Leave the hair removal cream on the skin for 5 minutes and gently wipe off a small test area with the cream. If the hair easily disappears, you can remove the rest. If your hair is more stubborn, you can leave the cream on for up to 10 minutes in total - but do not leave it any longer.
Rinse the skin thoroughly with water to remove the hair removal cream completely and then dry.
In second place:
Neomen Hair Removal Cream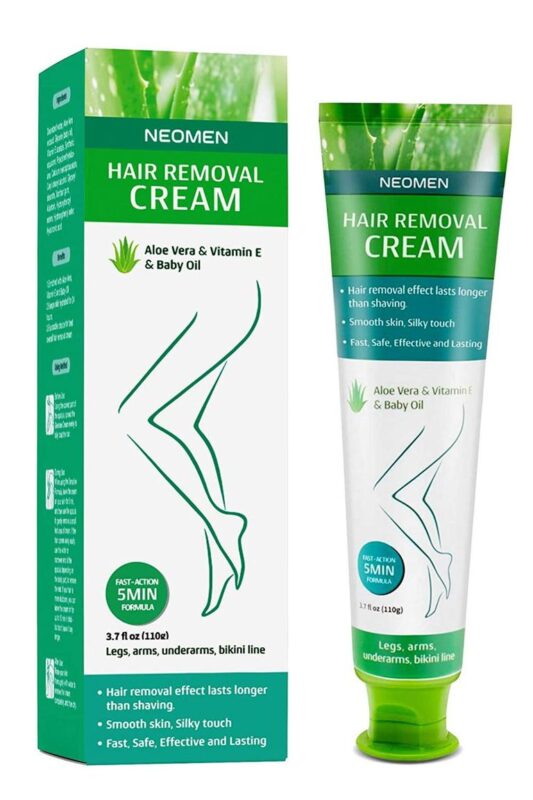 You slide on the cream and wait a few minutes, wipe it off and… your hair is still there, in full force. If it has happened to you one too many times, it's time to replace and try this cream. The formula is gentle (Contains aloe vera and Vitamin E.), but it actually works to remove thick and coarse body hair.
In third place:
Sally Hansen Hair Removal Cream Simply Smooth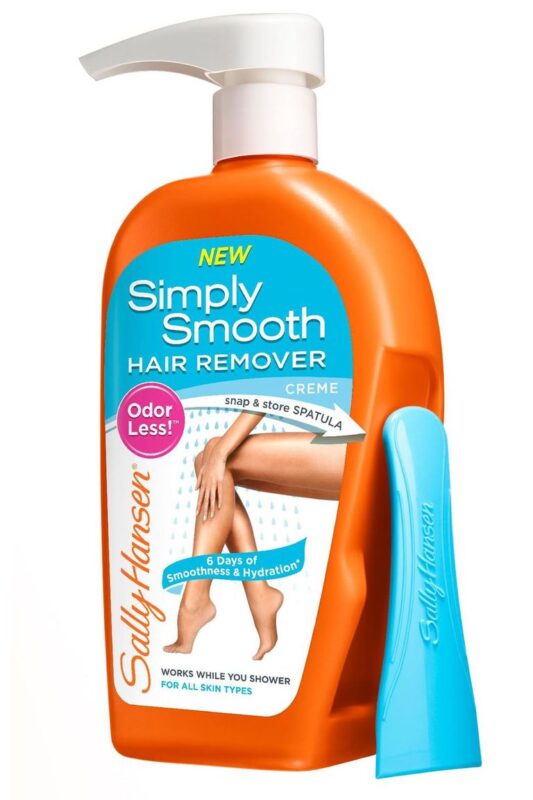 TBH, I absolutely can not stand the smell of some hair removal cream. Do they remind anyone else of rotten eggs too? Anyway, you do not have to worry about it with this cream - it removes your hair, no gross odor is included.
In fourth place:
Nad's Hair Removal Cream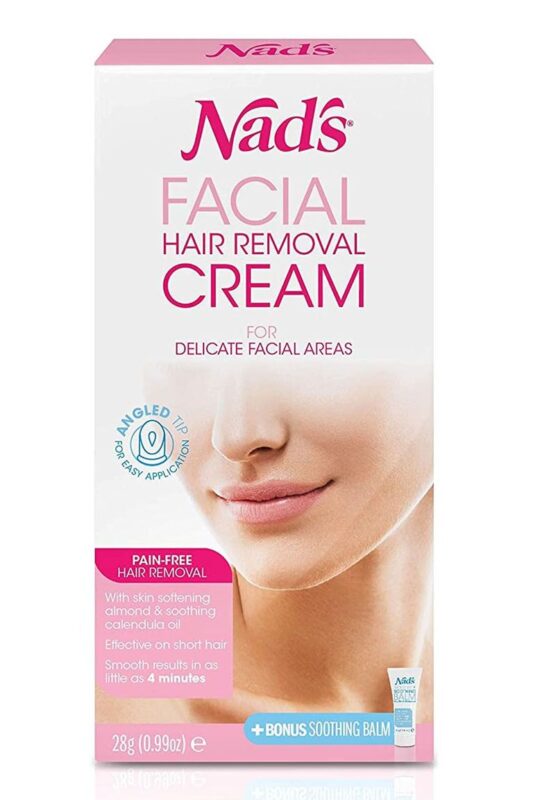 If you are looking for a hair removal cream that you can use without compromising your morale, look no further. This soft, cruelty-free cream removes facial hair and at the same time soothes and softens your skin (all thanks to the almond oil in the formula).
So now you have the whole list and can freely choose what suits you. Have also chosen and end my post by including some pros and cons of using hair removal cream.
The benefits of using hair removal cream
There are several benefits to using hair removal cream, and they are especially relevant if you have thick hair or are short on time:
It's fast. A small zone should take you no more than 15 minutes from start to finish. Larger areas should not take too much more time than that. In addition, while the product does its thing, you are free to do whatever you want.
It's relatively inexpensive. If you just go to your local pharmacy, they should have a variety of kits, creams and sprays to choose from. At least one should fit your budget and your target area.
It's easy. If you can apply cream or use a spray nozzle, you can use hair removal cream. Be sure to follow the instructions and precautions on the bottle.
The disadvantages of using hair removal cream
Although hair removal cream is very good as it is, there are still disadvantages, such as bad odors, chemicals and more.
Hair removal cream may have an odor. If you have used hair removal cream before, you know that some people carry a distinct scent. It's not smelly, but not really nice either. Manufacturers add fragrances to try to cover up some of these odors, so some smell worse than others. To be fair, the cream used to be much more pungent in the past - today you can expect a slight chemical smell, tropical scent or no smell at all.

They contain strong chemicals. You can really damage your skin with hair removal cream, and this is usually done by leaving the product on for too long. Ask around, people you know probably have stories of burns, blisters, stinging, itchy rashes and skin peeling associated with hair removal cream. Be careful and follow the instructions.

Short-lived results. Unlike waxing, the hair has not been removed from the root, but it has been removed at or slightly below the level of the skin. You will see hair above the surface of the skin the next day, or in a couple of days at best. How fast depends on the hair's structure, growth rate and color.
The dreaded "shadow". Immediately after the hair is removed, a shadow may appear under the skin. Unfortunately, it is the same look that is often seen after shaving thick, dark hair. This happens because the hair has not been removed and is still under the skin.
"Best IPL on the market right now"
Vivre® IPL can simply be described as the most innovative, cost-effective and practical laser hair removal system at home.