When we hear the word "depilatory" we usually think of the chemical products that come in cream, lotion, powder, gel, roll-on or spray form to get rid of unwanted hair. They are extremely effective in the way they work, and many people use them to remove hair on both body and face.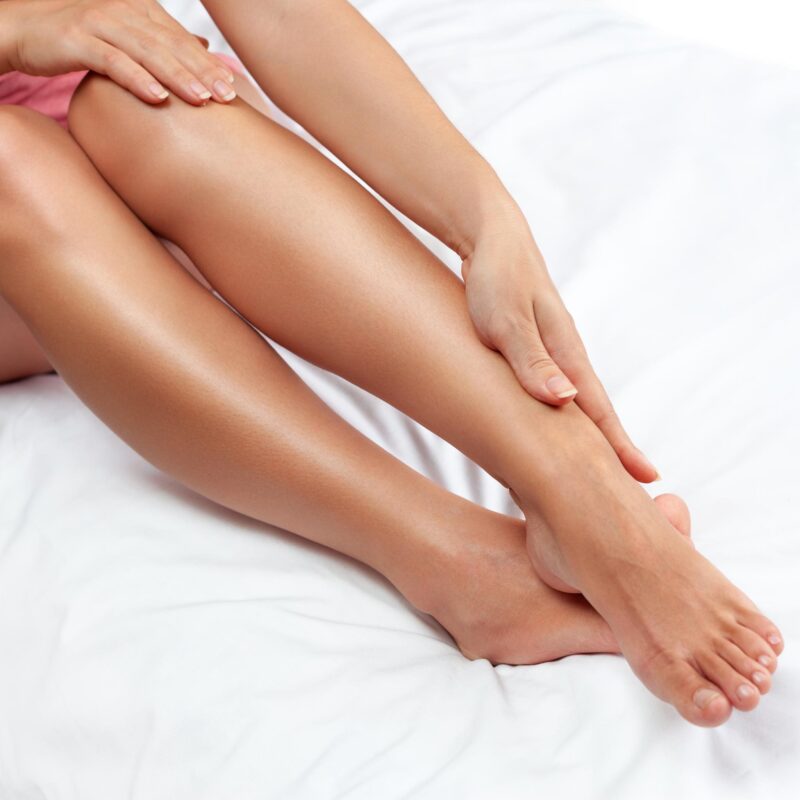 Some people even go so far as to use depilatories on the bikini line, but due to the nature of these products, be careful - and don't use them on your genitals. That's how you get nasty chemical burns.
What are depilatories?
Hair remover is a means of hair removal which is most available in cream form. By breaking down the bonds in keratin, depilatories allow hair to be easily removed from the skin.
If you haven't used hair remover before, using it is probably easier than you think. First, a strong, alkaline-based product is placed on the unwanted hair. Then it processes the hair into a gel-like substance. The chemicals often used are substances such as sodium thioglycolate, calcium thioglycolate and strontium sulphide - they break down the hair's protein bonds.

---
"Best IPL on the market!"
'A product that really gives you better results. Remove those unwanted hairs with laser in just a few treatments at home in peace and quiet.
---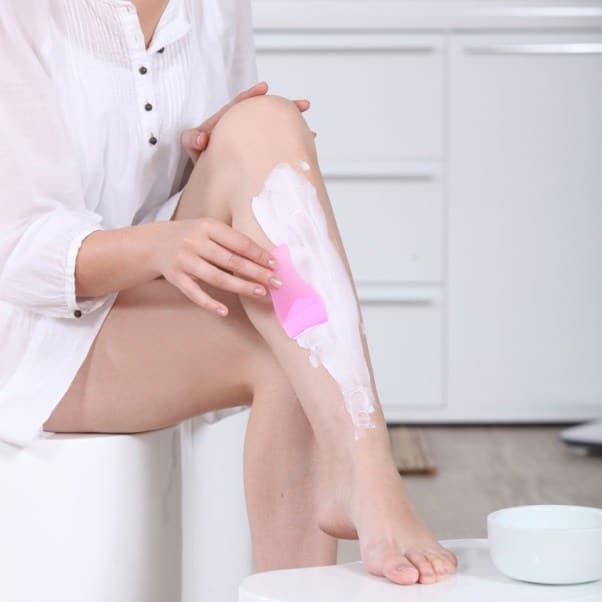 The process takes about five to ten minutes to work, depending on the thickness of the hair and the manufacturer's formula. Thicker hair takes longer to break down than finer hair. Once the hair is broken down, it can simply be wiped off with a warm towel.
The benefits of using depilatories
There are several benefits to using hair removers, and they are particularly relevant if you have thick hair or are short on time:
It goes fast. An area should take you no more than 15 minutes in total, from start to finish. Larger areas should not take too much more time than that. Besides, while the product is doing its thing, you're free to do whatever you want.
It is relatively cheap. If you just go to your local pharmacy, they should have a variety of depilatories, creams and sprays to choose from. At least one of all the different depilatories should suit your budget and target area.
It's easy. If you can apply a cream or use a spray nozzle, you can use a hair remover. There's no skill involved. Be sure to follow the directions and precautions on the bottle.
Here are also some disadvantages
Although hair removers work quite well, there are some drawbacks, such as strange smells, chemicals and poor results, among others: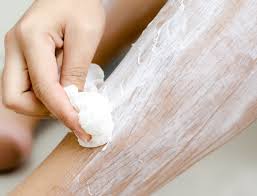 Hair removal products may have an odour. If you've used a hair remover in the past, you'll know that some have a distinctive scent. It's not smelly but it's not really pleasant either. Manufacturers add scents to try to cover up some of these chemicals' odors, so some smell worse than others. To be fair, creams used to have much more pungent scents - today you can expect a light chemical smell, tropical scent or no smell at all.

They contain harsh chemicals. You can really damage your skin by using depilatories, and this is usually done by leaving the product on for too long. Ask, people you know probably have stories of burns, blisters, stinging, itchy rashes etc associated with hair removers. Be careful and follow the instructions.

Short-lived results. Unlike waxing, the hair has not been removed from the root, but it has been removed at or slightly below skin level. You will see hair above the skin's surface the next day, or at best in a few days. How quickly this happens depends on the hair's structure, rate of growth and colour.

The dreaded "shadow". Immediately after removing hair, a shadow may appear under the skin. Unfortunately, this is the same appearance often seen after shaving thick, dark hair. This happens because the hair has not been completely removed from the root and is still under the skin.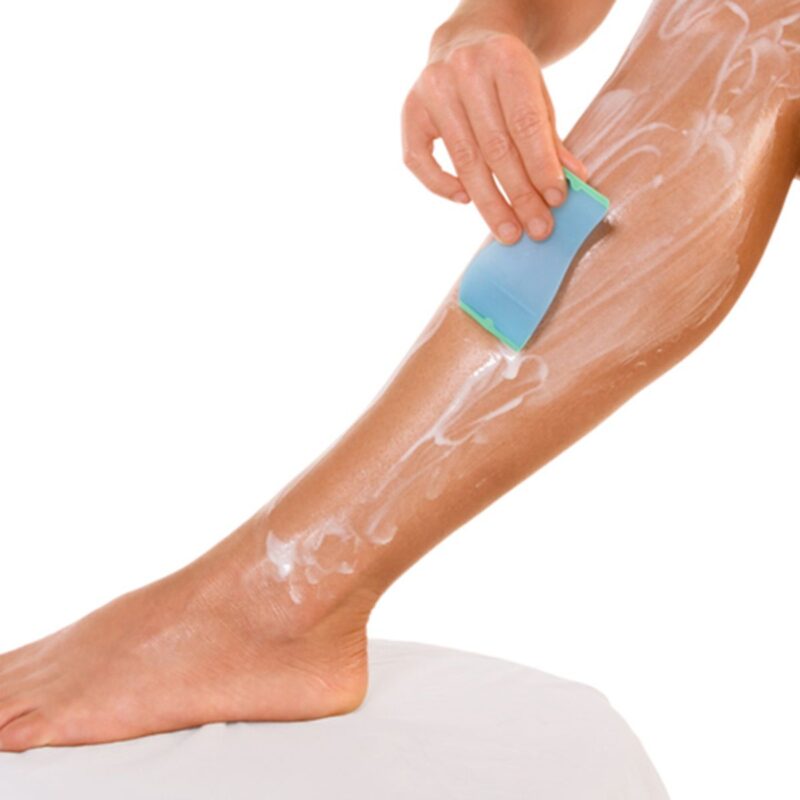 Think about it!
If you don't like the "shadow" that can appear under the skin after using depilatories, you need to use other methods such as permanent hair removal through IPL laser for home use.
A feeling of light tingling is normal while depilatories are acting. If you feel burning, take it off immediately and apply cold water. These things are a sign that your skin is either too sensitive, you're allergic to one of the ingredients, or you've left it on too long.
Anyway, having to shave a little extra hair is a lot better than red and chapped skin. Plus, irritation can lead to dryness.
7 tips to make hair remover more effective
I hope I'm not the only one when I say that hair removers are quite tricky. I mean, yes, sometimes they work as they should and make my legs stubble-free. But other times I wonder if I'm even reading the directions correctly.
After all, depilatories are quite different from shaving or waxing. Instead of using some physical mechanism that you can control to cut or pull out hair, you have to rely on the chemicals in a hair remover to actually dissolve the hair.
So to find out some common mistakes and to get suggestions and tips for using hair removers correctly and to ensure more consistent results, I emailed Robyn Nicole, Group Brand Manager for Nair.
While at the end of the day there are no secret instructions that will give better results from using hair remover, there are still some small details worth noting and little extra steps you can take to ensure your hair remover works every time.
Here are 7 tips if you haven't quite got it working with hair removal products before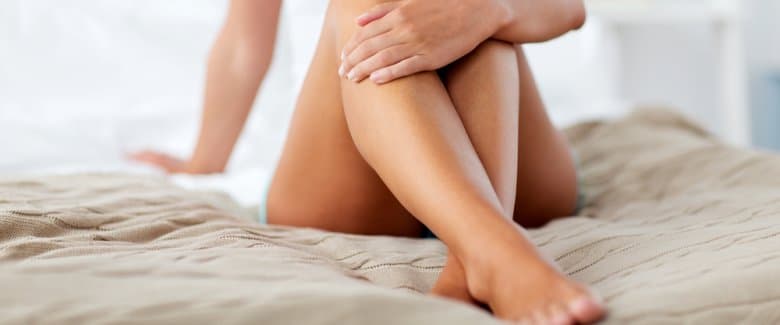 1. Check your hair and skin type
"The effectiveness of depilatories can vary depending on your hair thickness and skin sensitivity," says Nicole. In general, she explains, coarser, thicker hair that is more likely to ingrown after shaving will benefit more from depilatories.
Those with extremely sensitive skin may want to choose a method of hair removal that are potentially less irritating; e.g. use of IPL laser for home use.
2. Try multiple patch tests
Hair can be differently thick depending on the area. So in addition to performing a patch test to make sure your skin isn't irritated by depilatories, Nicole suggests you also do patch tests in a few different zones "to see which areas and application times work best for you and your skin."
3. Wipe, do not rub
When removing the hair remover, it's best to use a damp washcloth or sponge and gently wipe in the opposite direction of hair growth, says Nicole. Once all the hair has been removed, she adds, be sure to rinse your skin thoroughly with lukewarm water and dry your skin to ensure there is no residual cream causing irritation.
4. Do not exceed the maximum time
While it may be tempting to leave hair remover on longer, just to make sure every last hair has dissolved, Nicole stresses that exceeding the total recommended application time can irritate your skin.
5. Wait between treatments
If you still have some stubble left after using hair remover for the maximum amount of time, Nicole says, wait at least 48 hours before trying to remove the remaining hair.
6. Make sure your hair is the right length before treatment with depilatories
When applying hair remover, the reason instructions often want you to apply a thick, even layer of remover is because the remover needs to coat the hair you're trying to remove, Nicole explains.
"This is best achieved if the hair length is between stubble and 0.7 cm," she says. So, like waxing if your hair hasn't reached a certain length, hair removers may not be as effective to use.
7. Make sure you use the right type of hair remover
According to Nicole, "When removing hair from different parts of the body, you need to make sure you're using a product that's designed for that specific area."
That is, your bikini or facial hair remover may not be strong enough to remove hair from your legs or underarms, and your hair or hair remover may be too hard to use in your bikini area or on your face.
Because even though this hair removal method can be tricky, the little things can make it easier.
I would still like to emphasize that despite all the tips above, I recommend IPL laser in front of the use of depilatories because it is a safer and more effective way to remove your hair. In addition, you get rid of hair permanent or at least for much longer periods.
Error validating access token: The session has been invalidated because the user changed their password or Facebook has changed the session for security reasons.