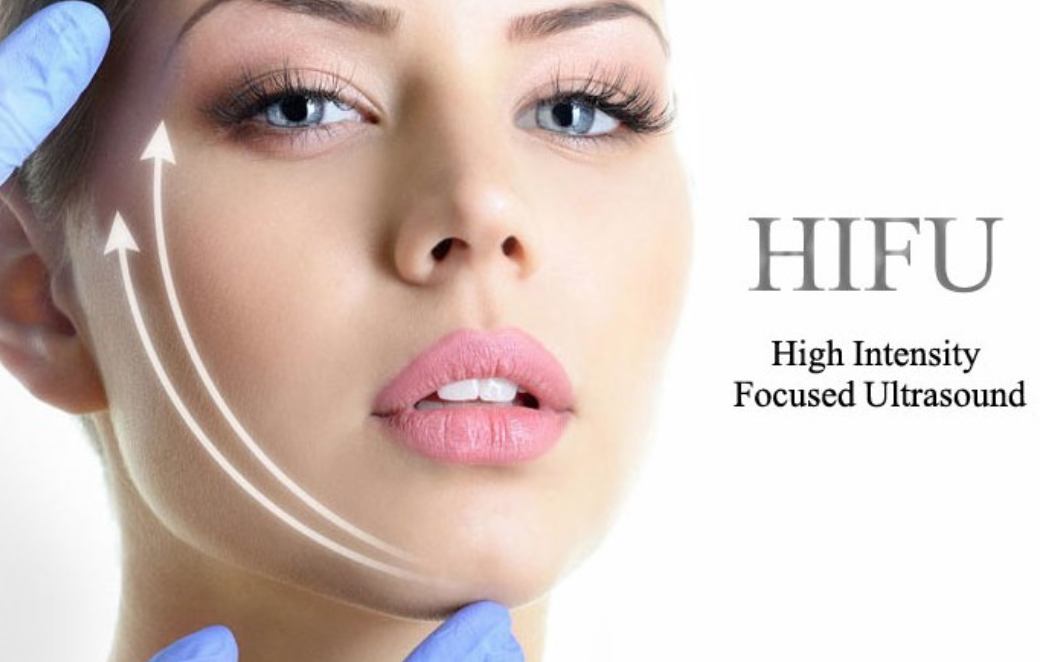 The very first question you might ask yourself is probably "what is HIFU?". HIFU is actually an abbreviation for High Intensity Focused Ultrasound. HIFU treatments help to firm and lift aging skin by using ultrasound.
Discover HIFU facelift - the Korean celebrity secret
Achieve the V-shaped facial silhouette and glass skin that K-pop stars are known for with this popular non-invasive aesthetic treatment.
It's never been easier to achieve instant picture-perfect skin tone and facial contours like Korean celebrities are known for. The revolutionary HIFU, one of the most popular non-invasive aesthetic treatments in South Korea, is known to deliver immediate and long-lasting results. Which makes it an ideal treatment for the party season and beyond. That's why K-pop celebrities love this treatment and it has been adopted across Hong Kong, South Korea and many other countries.
You can easily achieve the Korean "glass" skin without makeup
There is now a shortcut to achieving the popular "glass" skin look. Instead of spending hours covering up your perceived imperfections with makeup, treatments like HIFU help address these problems at their root.
The ultrasound technology for HIFU treatments targets three important skin layers within a single treatment for maximum effectiveness. In the deepest layer of the skin, HIFU increases collagen production, which smoothes out fine lines and deep ones wrinkles to an even, lifted and radiant complexion. In addition, this treatment shrinks pores and improves skin texture, so your skin looks as smooth as glass, even with minimal makeup!
Here is 7 things you need to know about HIFU treatments before you do the treatment. Read the article and find out if this treatment is for you.
Do I need HIFU?
HIFU may not be for everyone. If your skin is too young (under 22 years old), you may not see any changes in your skin after treatment. In that case, it is unnecessary and you are better off investing your money in other beauty treatments instead.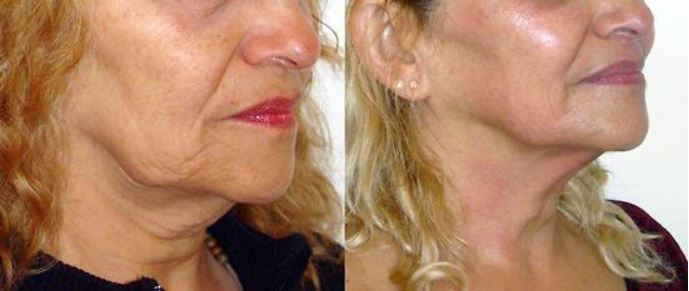 Everyone faces ageing and as we age our skin loses elasticity and firmness. Among other things, gravity, our daily stressful lives and the lack of sufficient rest or a balanced diet also contribute to further loss of firmness in our skin.
When you apply your daily skin care products and feel your face, you may feel that your skin is not as fresh and firm as it once was in your younger years. If you feel that way, it's probably time to investigate the benefits of HIFU treatments.
What are the benefits of HIFU treatments?
HIFU lifts your skin deep inside to explain it simply. It is intended for those who prefer the non-surgical method of tightening and lifting the skin.
I am someone who is very afraid of needles and of surgery. To be perfectly honest, I have actually tried BOTOX. I noticed that it lasted for about six months. My chin was so smooth and there were no fine lines left around my eyes.
After six months, the dimple on my chin came back and so did the lines. I wondered if I should continue with BOTOX and that's when I found out about HIFU! I think HIFU will be more beneficial for me in the long run.
Are there different types of HIFU treatment?
The answer is yes. The difference lies with the machine and the person handling the machine. There are many types of machines out there that can perform a HIFU treatment but not all are created equal.
At Vivre they use a third-generation HIFU device that you can easily use at home. So you don't have to visit a clinic and still get a powerful HIFU treatment.
What is doing Vivre HIFU special and powerful is that the device sends ultrasound waves to the targeted area of your skin. These waves penetrate the skin as deep as 4.5 mm. Our skin generally produces less collagen as we age, thus the skin becomes less elastic.
When the ultrasound waves cause "inflammation" in our skin tissue, these inflamed tissues will send a signal to our collagen to let us know that the skin needs to repair and heal.
Therefore, using the energy of the HIFU machine to penetrate the skin, it helps our internal collagen to speed up the healing and repair of our inflamed tissue. Through the regeneration process of collagen, it helps the skin to become firmer and tighter, get rid of wrinkles under the eyes.
Vivre HIFU not only helps to tighten the skin, but it also helps in contouring, such as eliminating double chin and tightening the neck by reducing neck lines.
Where should I go to get a HIFU treatment?
If you decide to go to a clinic then you need to do a little research to find out if the HIFU device is safe and that the skin therapist's knowledge is sufficient to handle the machine. People who handle HIFU devices in clinics must undergo a course and become certified before treatments are performed. However, it is different with Vivre HIFU is intended for use at home and can be used by anyone over the age of 18. Vivre HIFU is safe, CE marked and approved in the EU and by the FDA.
The best thing about a HIFU treatment is that there is no recovery time.
How long does a HIFU treatment last?
It all depends on your skin. For some, they may see a slower reaction from the skin initially, but as the months go by the positive results start to creep up. One usually can see results up to 4 months but some up to 6 months after the treatment. As for me personally, my HIFU journey started just a month ago and I can still feel the positive effect.
In my experience, the elasticity of the skin improved week after week. I can pretty much see an immediate result in a week's time. My laugh lines have diminished. Now, a month later, I see greater results with my cheeks, the elasticity is working optimally.
What are the side effects of HIFU?
The day after the treatment and the day after that I felt some soreness on my skin. It also felt a bit like a tougher workout. In fact, HIFU treatment is like a great workout for your collagen. It awakens it to make it work hard to reform your youth.
Because the ultrasound beams are focused on a specific area/tissue below the skin's surface, no damage is done to the upper layer of the skin. You may see some reddening of the skin due to heat or swelling, but this quickly subsides.
What products should be used after a HIFU treatment?
I like the results I have got after my HIFU treatment and I also use some anti-aging products such as creams and serum to see optimal results along with my HIFU treatments.
If you have invested time and money in making your skin look good through a HIFU treatment you want to continue to take care of it so that the effect lasts as long as possible.
Last but not least
If you're looking for a safe, quick and non-invasive procedure to tighten and lift your skin, HIFU is the best option compared to facelifts and fillers.
If you have decided to try HIFU treatment, I recommend that you use Vivre HIFU for best results.
Read our article on HIFU treatment where you can read more about the benefits of the treatment.