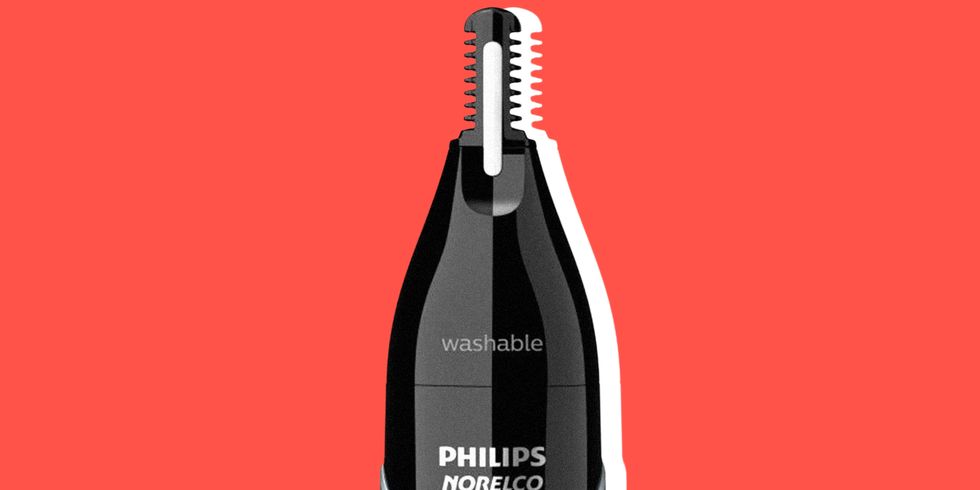 Honestly, it happens to even the most well-groomed among us: that moment you look in the mirror and notice that a long hair tipping out of one of your nostrils. It can also manifest as a long, ear hair or a single hair which stands up between an eyebrow. It's part of being a man and we all eventually start to see hair in strange places. Especially as we get older, hair seems to take on a life of its own.
Sure, you can take scissors to your nose hair or pluck it out with tweezers, but using a nose trimmer is a safe, less potentially painful way to keep your nose, ears and eyebrows in check. These devices are specifically designed to cut nose hair in hard-to-reach places much more easily than you can hope to do on your own, and also usually include some accessories like lights and sometimes their own vacuum systems to keep your trimmed hair off the sink.
Nose hairs exist for a reason: to help trap foreign particles before they enter your body through your nasal passage and potentially cause damage such as disease. So it's bad to completely wax your nose hairs. But long or visible nose hair doesn't do this job any better than the ones you can't see. So if you do trim hair, do it regularly and don't go overboard. Trim only when you start to see hairs peeking out.
When it comes to the best nose trimmer? The good news is that most nose trimmers are reasonably affordable. Most are battery-powered (always keep the batteries fresh) and many have multiple attachments to help you tackle protruding eyebrow hairs and sometimes even detail your beard.
This list is the perfect place to start. Get ready to say goodbye to long hair for good with the 11 best nose trimmers on the market.
Philips Norelco 5100
Best general nose trimmer - Price about 700 kr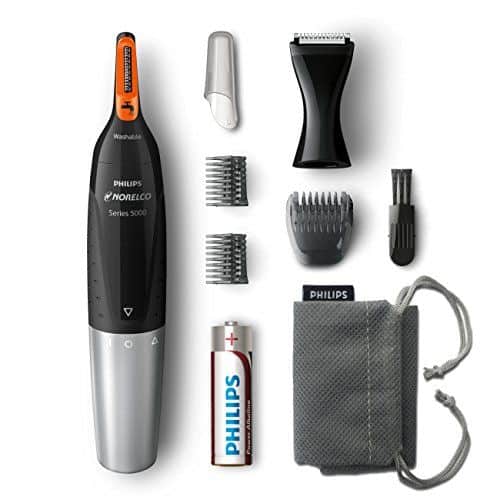 If you're looking for an all-in-one nose trimmer, this is it. Philips The Norelco model pretty hard to beat. The nose and eyebrow attachments (with multi-length combs) work well, but it also includes a detail attachment with a length comb for your beard as well.
Wahl ear, eyebrow & nose trimmer
Best nose trimmer in the budget category - Price about 190 kr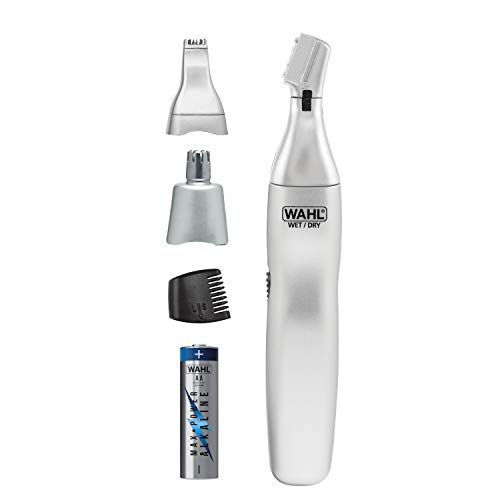 Another great portable option, this multifunctional nose trimmer has three accessories. The trimmer for the nose is powerful, but the addition of an eyebrow comb and the detail for the beard make it worthwhile.
Conair Man Battery Powered Ear & Nose Trimmer
Price about 250 kr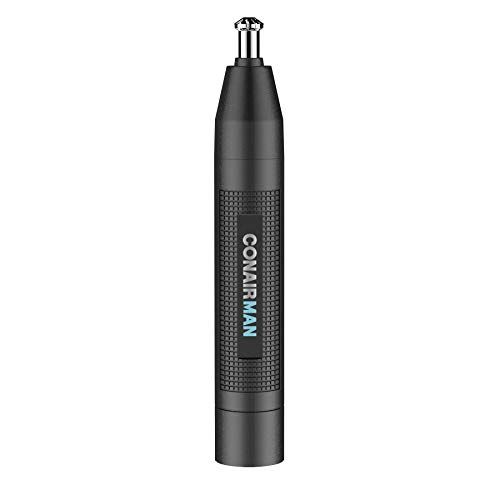 This simple trimmer does one thing and does it well: trim nose hairs without pulling. The unique blade cuts in three different lengths to protect the skin inside the nostrils and cut the hair comfortably and quickly without pinning it.
Tweezerman G.E.A.R.
Price about 170 kr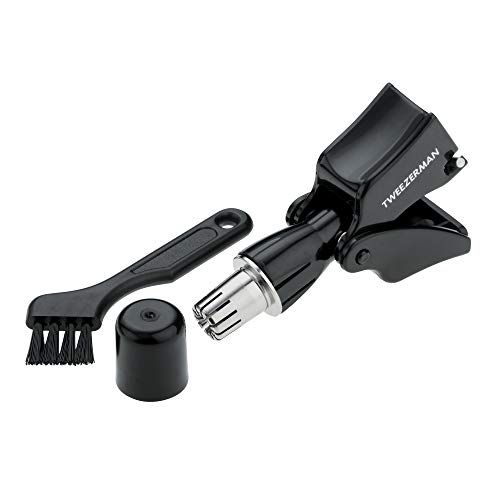 If you're afraid of sticking a motorized tool up your nose, consider this manual clipper-easy to use and reduces the risk of cuts or gashes. By squeezing the levers, the blade rotates so hair is trimmed slowly but with less potential irritation.
If you can get past the name, Tweezermans turns out to be a very effective non-motorized alternative for taking care of nose hair. The brand's manual trimmer reduces the risk of any painful accidents through a charmingly straight grooming mechanism. Simply press the levers to rotate the blade at a speed that you have control over throughout the process.
Amaes hair trimmer for nose and ears
Price about 99 kr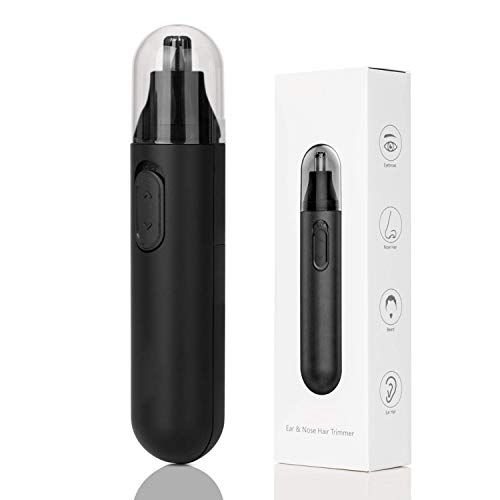 The price of this one makes it a bargain, but the quiet but powerful engine is why we're including it on this list. It's easy to use and doesn't come with any confusing accessories. A trimmer is sometimes the only thing you need without lots of bling bling because you need it just for a nose trimmer and nothing else.
Panasonic ear & nose trimmer for men and with suction system
Price about 499 kr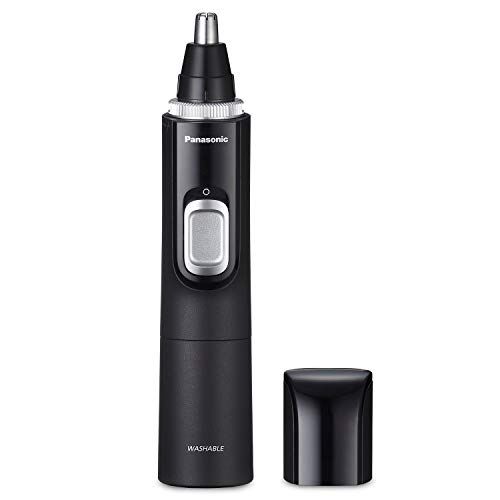 This is like the Rolls-Royce of nose trimmers: expensive but top of the list. The wet/dry function makes it easy to clean, but also means you can use it in the shower. Best of all, the built-in vacuum system traps hair inside before it ends up on the sink.
Wahl Micro Groomsman Personal Pen Trimmer
Price about 169 kr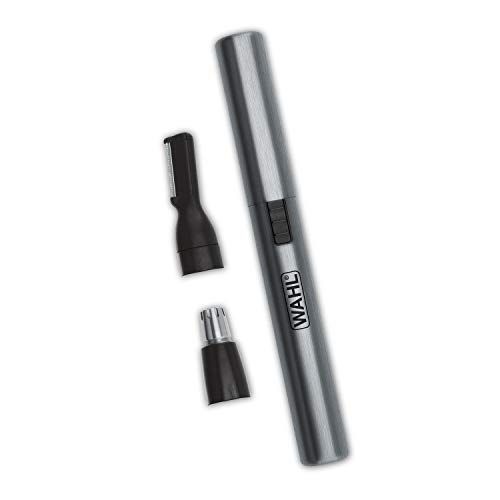 This is perfect for grooming on the go (so you can discreetly swap it out in a bathroom at work to fix all the hair that's standing out in a pinch). Its rotating heads will also do wonders when it comes to last-minute touch-ups.
The nose stripper is the size of a ballpoint pen, which means it easily fits in your dipping kit or bag. One accessory trims nose and ear hair and the other is a powerful trimmer for your eyebrows, as well as your beard.
Philips Norelco 3000
Price about 349 kr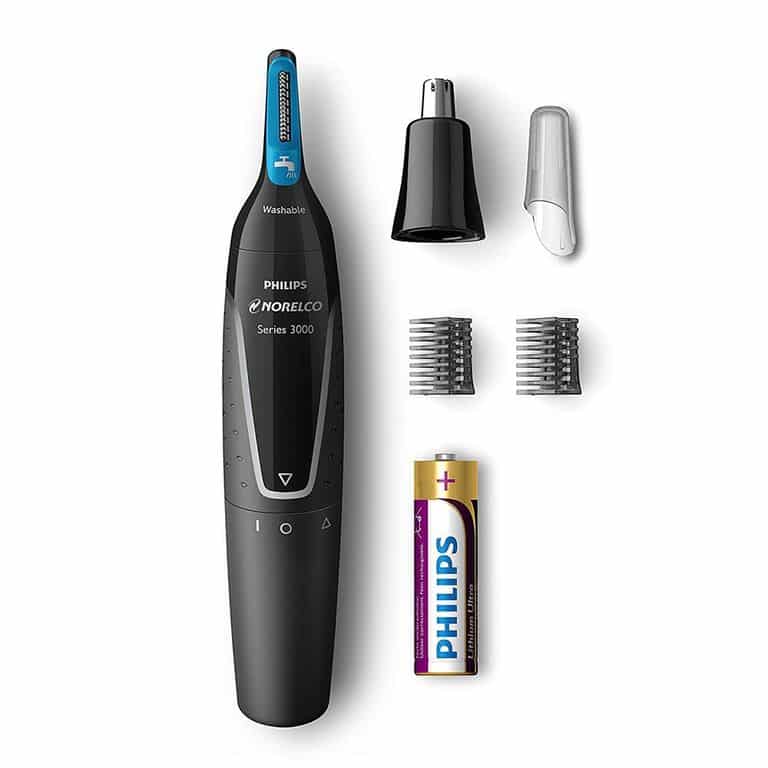 In addition to an ergonomically designed with rotating nose and ear scissors, this fully washable trimmer comes with an eyebrow attachment with two length combs. It's a great option that can do everything you need.
Braun ear & nose trimmer
Price about 199 kr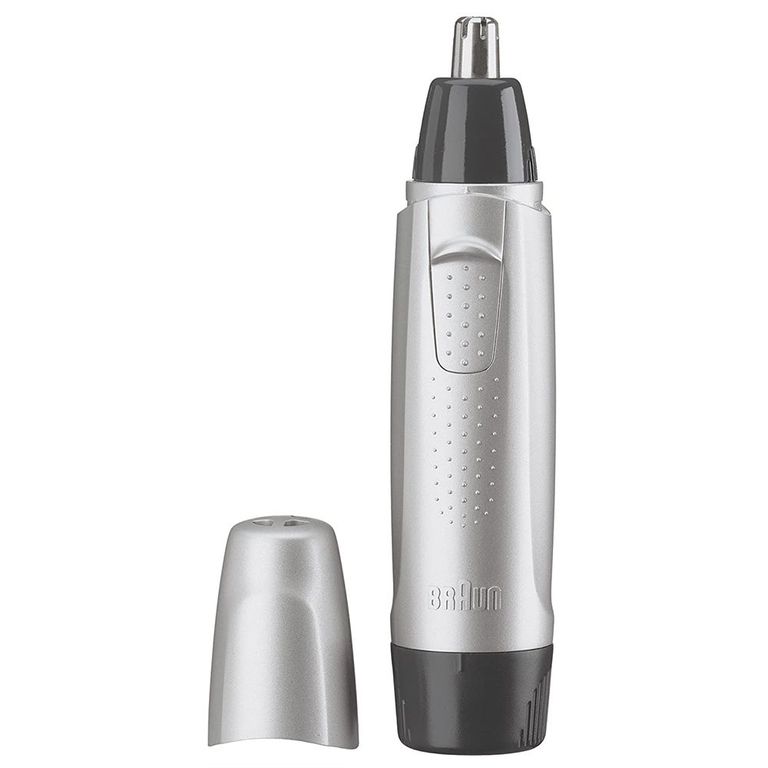 This powerful trimmer is ergonomically designed to make nose & ear trimming easier, even for hard-to-reach areas like the ears. The simple design has no accessories, but is a great simple option and is easy to clean (just run under water).
Toilet Tree Products Nose Hair Trimmer with LED Light
Price about 220 kr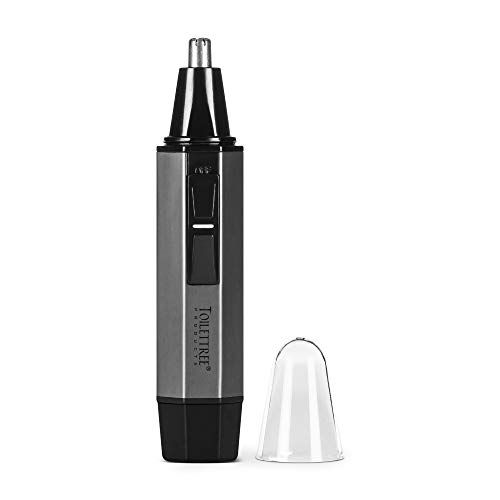 ToiletTree's powerful nose trimmer won't tangle. The mesh trimmer is durable and super easy to clean. No accessories to worry about on this nose trimmer, but what really makes it shine is the LED light, which can ensure you do a great job of trimming hair that's hard to see up your nose. It also fits in wet areas, which is always a plus when it comes to cleaning.
REMINGTON ear & nose trimmer
Price about 199 kr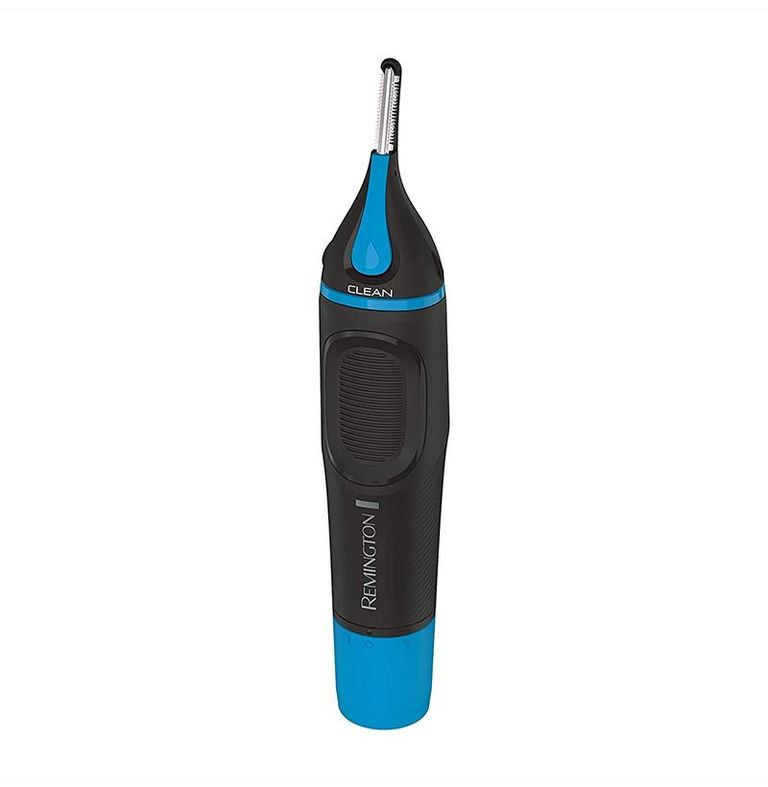 Remington tends to develop its grooming products with an easy-to-use character and its trimmer is no exception. This one is a perfect option for beginner level if you want a product that consistently does what you need of it. A waterproof trimmer and an automatic interior cleaning system make this model one that you can't be without - all at an affordable price.
PANASONIC Ear and Nose Hair Trimmer
Price about 499 kr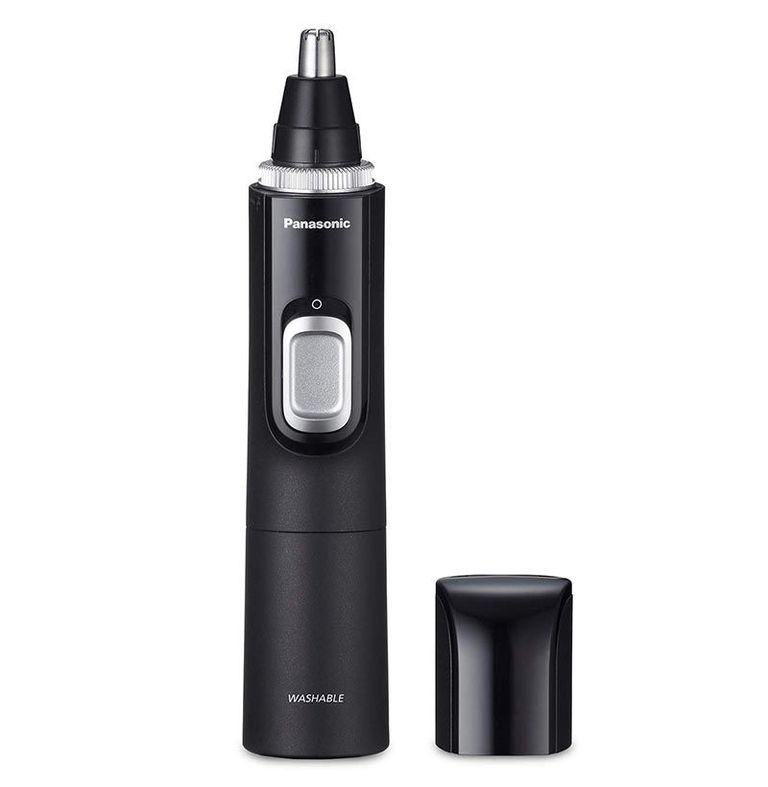 The Panasonic ER-GN70-K. A truly top-of-the-range model with the technical-sounding name to match. Panasonic's option may be more expensive than any of the others included here, but the nose trimmer doesn't skimp on the details. Yes, it includes grooming features for wet areas that allow you to use it anytime, anywhere. And yes, its hypoallergenic blades have an absurdly high cut per minute. But it's also a super-stable absolute unit of an instrument made of stainless steel that, most importantly, will cut nose hair you didn't even know