Step 1
Wash the face with warm water and keep the skin wet. Moisturize the skin again if it becomes dry during treatment. Before using Vivre® Facial scrub we recommend using a warm towel, facial steamer/facial sauna on the skin for 5 minutes to fully open the skin pores first to get the best results from the product.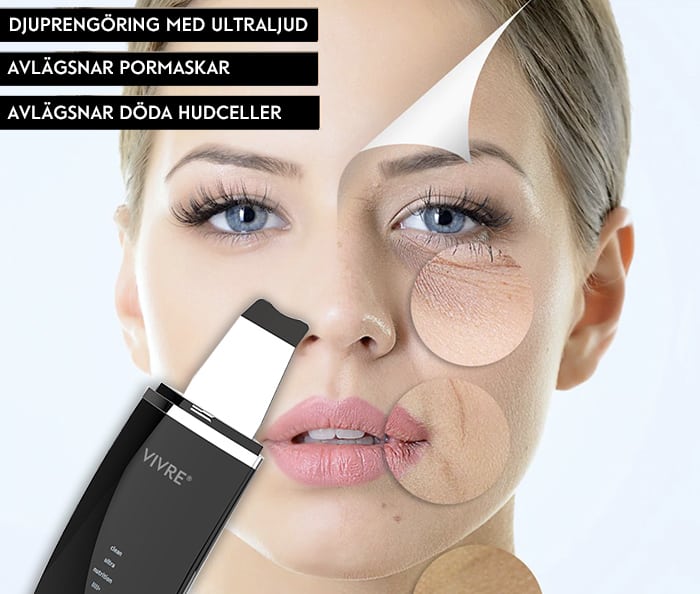 Step 2
Apply cleansing toner, oil, gel or water in the face and wet the skin. Turn on the device, select "Clean" mode for deep cleaning function.
With the edge pointing down and towards the skin, apply moderate pressure to moist skin and move over
the face
inside out. Clean pores from dirt, oil, impurities, blackheads, dead skin at the same time while exfoliating.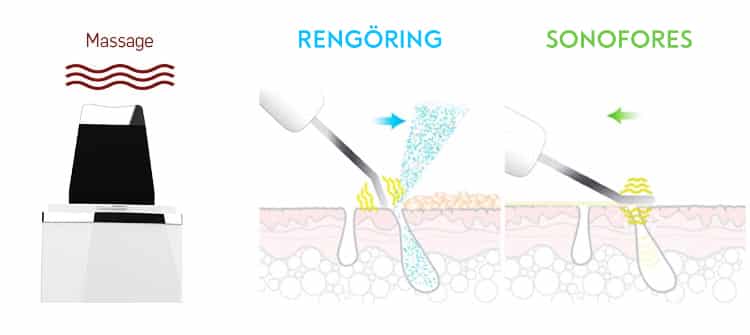 Step 3
Put essential oil, essence cream or moisturiser on your face. Turn on the device, select Nutrition mode (Sonofores) to help the skin absorb nourishment.
Use the flat surface and insert it against the skin, moving over the face from the inside out, from the bottom up to deliver nourishment into the deeper layers of the skin, improving their effectiveness.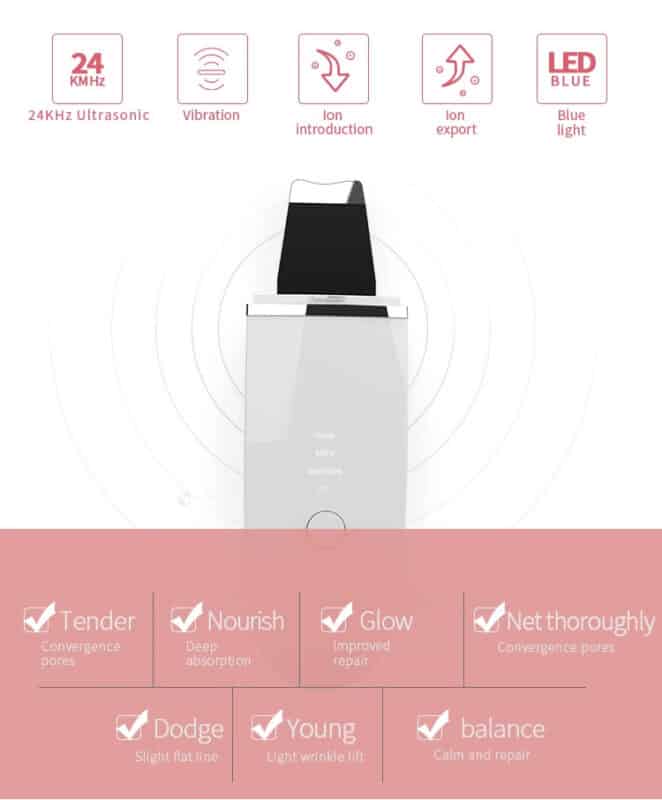 Step 4
Turn on the device, select "Ultra" mode to lift your skin, to remove
wrinkles
and make the skin more elastic.
Place the flat surface on the skin and move it over the face from the inside out, from the bottom up to massage and lift the skin. The ultrasonic vibration sends gentle pulses into the muscle, facilitating blood circulation, actively massaging and
lifts the face
, leaving your skin looking fresh and smooth.