Update your regular skincare routine with this collection of tips, tricks and skincare products that world-famous celebrities use to keep their skin healthy and looking radiant, supple and flawless.
When busy schedules and constantly being in front of the camera are part of your daily routine, you'll quickly learn the best products and simple techniques that really work to keep your skin looking great, without wasting countless hours sitting in a stylist's chair. Many famous trendsetters are happy to reveal how they keep their skin healthy and youthful, and we've gathered some of the best advice and product recommendations from some of the most beautiful and famous celebrities.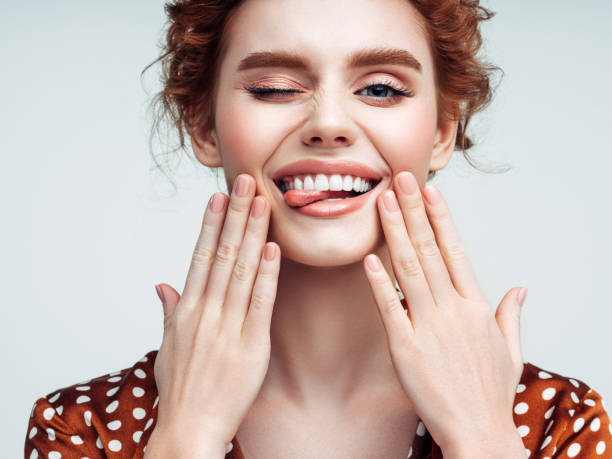 We've also included links to some exciting products and devices that you can use to enhance the results of these skincare tips and get even more impressive results. Now let's hear the real-life stories of how these famous faces take care of their skin and stay camera-ready!
The benefits of avocados
As one of the most undeniably beautiful and instantly recognizable celebrities in Hollywood knows Lupita Nyongo probably a thing or two about how to keep her skin looking good. Recently, Lupita revealed that she relies on avocado oil's natural beauty-enhancing properties to keep her skin soft, supple and well-hydrated. Avocado is one of the hottest ingredients in beauty and skin care products right now, and for good reason. The natural antioxidants and vitamins which is in avocado making it a perfect skin-enhancing ingredient in moisturizers, face masks and skin creams.
A way to get even more benefit from moisturizing and nourishing skin care with avocado is to ensure that your skin is in optimal condition to absorb the nutrients and vitamins. Microdermabrasion is a gentle but thorough skin treatment that removes dead and damaged skin cells, revealing the healthy and strong skin surface ready to benefit from these advanced skin care. Take a look at the Vivres skin care tools for the perfect at-home exfoliation treatment to help you get the most out of your skincare routine.
Never skip the sunscreen
Protecting yourself from the sun is taken very seriously in Australia, for obvious reasons. It hits hard and strong, so you need to use sunscreen properly and often. Cate Blanchett really endorse this approach! From a very early age, Cate was taught that it is extremely important to protect oneself from the harmful effects of the sun. That's why she diligently applies sunscreen and uses others skin care with SPF protection to help block harmful UV rays and keep your skin healthy and youthful.
Passionate about light therapy
Although excessive sunlight can prematurely age the skin and cause other damage, there are other types of light that are much more beneficial. Treatments with light therapy are very popular among famous celebrities for their rejuvenating effects and their ability to reduce visible signs of aging without chemicals or injections, such as Botox. Treatments with red light, blue light and near infrared light are known to stimulate the skin and encourage the natural repair processes to improve firmness and elasticity. Padma Lakshmi loves the results it gives her skin and uses these types of treatments before big events and red carpet appearances.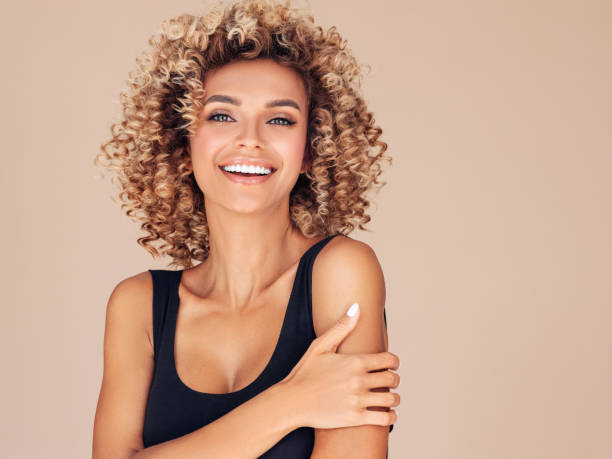 You can also benefit from advanced light therapies, and you can enjoy their impressive effects with ease right from the comfort of your own home. Vivre skin tighteners combines three unique forms of light and energy therapy in a single anti-aging treatment. LED light energy, IR heat energy and bipolar RF energy all work together to penetrate deep into the collagen and elastin fibers in your skin, strengthening them and increasing their resilience to help reduce wrinkles and fine lines. Your skin feels tighter and firmer and looks years younger in as little as one treatment.
The secret is in the serum
Scarlett Johansson is one of the best paid actors in the world, and also one of the most amazing. You might think she would only rely on the most expensive skin treatments to keep her skin as beautiful as it is, but many of the products she is reported to use are extremely affordable. A recent comment from one of her stylists and makeup artists revealed that hyaluronic acid serums are often included on her list of beauty products. Hyaluronic acid's intense moisturizing and nourishing effects make it an extremely effective anti-aging product.
To see these effects for yourself, try our very own Vivre Serum. It is perfectly formulated to give your skin the perfect balance of hydration and stimulation. This serum reduces visible signs of aging such as fine lines and wrinkles and leaves your skin soft, firm, resilient and defined. With each application, the skin around your eyes, yours face and your neck to appear more radiant and glowing.
Simple skin care tips with powerful benefits
It would be a challenge to find a celebrity with more beauty authority than Jennifer Aniston. The "Friends" star recently gave an insight into her beauty routine and some of the details were surprisingly simple. She stated that two of the most important and effective ways to take care of your skin is to get as much quality sleep as possible and to replenish with plenty of water throughout the day. This is absolutely true, and it reinforces the importance of taking care of your body with all the important good habits we've always been taught, including rest, exercise, nutrition and proper hydration.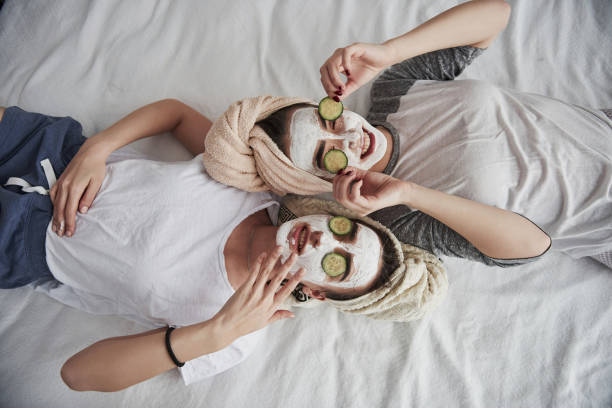 With a solid foundation of good health habits, you'll give your body the basics it needs to have beautiful skin and help all your other skin care products and beauty habits deliver better results than ever before. A healthy skin reacts better to treatments, creams, moisturizers and serum, so you get better synergy from all your products if your skin is already healthy to begin with. This is especially true when you want to get the best possible results from your anti-aging, microdermabrasion and hair removal treatments. The fact is that permanent hair removal with IPL-units that Vivre IPL home hair removal device can be even better, faster and more effective in taking care of your skin to keep it healthy and strong.
Vivre IPL is the perfect at-home hair removal device that gives you beautifully smooth, hair-free skin that lasts forever. Infinity uses advanced IPL-hair removal technology and galvanic energy to stimulate the skin and accelerate its reconstruction processes and is the most comfortable and effective hair removal solution available. If you want to know more about how IPL technology works, we encourage you to explore our guide to getting permanent hair removal results.
Cohesion for great skin
Interestingly, all of these celebrity skin care tips can be used together to create a powerful beauty routine that will make your skin glow! Starting with strong, healthy skin that comes from proper hydration, good sleep and a balanced diet, you can easily add a combination of these skin care tips to your existing skin care habits or start fresh and develop a brand new routine!
Your skin will thank you when you choose nourishing natural ingredients like avocado oils, protect it with diligent use of sunscreen, rejuvenate it with refreshing light therapies, restore it with the proven effects of hyaluronic acid serums and support its continued health with proper hydration and quality sleep. With a comprehensive approach to caring for your skin, and using tips and tricks proven to work on the most beautiful celebrities from around the world, you'll be rewarded with gorgeous, radiant skin that's ready for your next close-up!