LIVING® IPL ADVANCED LASER HAIR REMOVALWith Vivre's help, you'll never have to wax, shave or irritate your skin again. IPL stands for Intense Pulsed Light and med laser hair removal you quickly and easily remove unwanted hair growth. You can see the results of the painless treatment after just 8 weeks. The laser machine has five levels and a whopping 300,000 pulses as max. The LCD screen makes it easy for everyone to handle and both women and men can laser away hair! After one permanent hair removal you are always ready to go barefoot!By permanent hair removal with laser removes unwanted hair growth within 8 weeks.

Vivre® introduces innovative IPL for permanent hair removal
Vivre IPL for permanent laser hair removal has been developed with a purpose - to enable you to get the same hair removal treatment at the salon now in your own homeVivre IPL hair removal gives you a real alternative to expensive laser treatments at different clinics. Bring IPL hair removal technology to your home at a fraction of the price you pay at expensive salons or clinics. You no longer need to shave, wax, epilate or use creams to remove unwanted hair from the body. All of these painful methods are simply short-term solutions, as stubborn hair growth will inevitably grow back faster than before. We all know that the daily grind of shaving, waxing, twisting, epilating or using hair removal creams can lead to painful side effects such as redness, irritation and ingrown hairs. strands of hair. With Vivre IPL hair removal this is a fairy tale.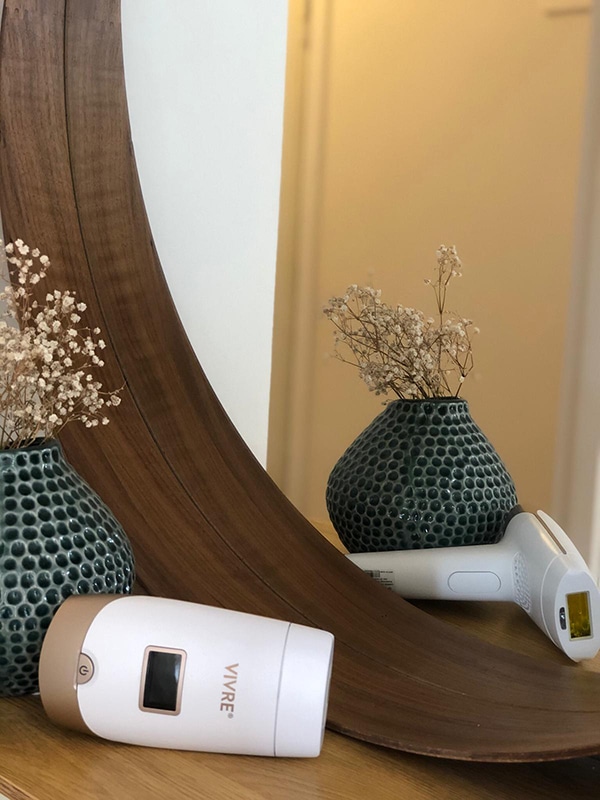 Vivre IPL presents a new technology for laser hair removal at home, which has revolutionized hair removal, making traditional methods of removal unwanted hair such as shaving, plucking, waxing and epilation obsolete. IPL technology uses intermittent laser light technology to permanently remove unwanted hair from the body. You will never experience ingrown hairs, stubble, redness or any other type of skin irritation ever again. Vivre IPL can simply be described as the most innovative, cost effective and practical laser hair removal system at home.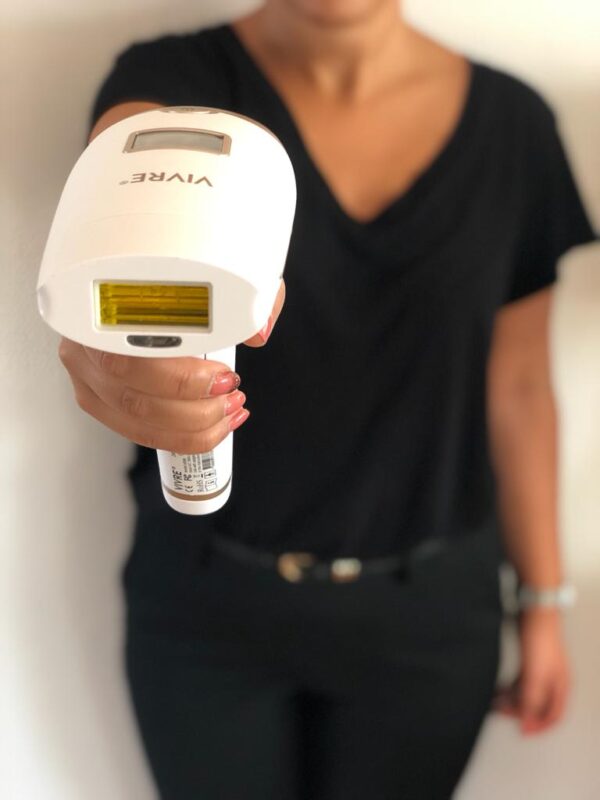 IPL technology is completely painless and easy to use.
You can use Vivre IPL laser hair removal in your home.
Completely safe to use in the face and the body.
No more painful ingrown hairs.
Effective for both men and women.
Budget-friendly alternative to expensive clinic sessions.
Comfortable treatment according to your own schedule.
No more unpleasant epilators.
Say goodbye to time-consuming shaving.
No more itchy skin caused by irritating regrowth.