Vivre® HIFU POWER is equipped with the latest technology in professional HIFU treatment to achieve effective facelift results in your own home.
Rejuvenate your skin, clear acne, soothe lines and wrinkles, increase skin collagen and elasticity and get a facelift by using Vivre HIFU Power. Now you can enjoy professional skin care at home, as in the beauty salon.
This is the latest in K-beauty
High Intensity Focused Ultrasound (HIFU) is a non-surgeon lift for tightening loose skin on the face and is the only method that specifically targets the deep layer under the skin without cutting or disturbing the skin surface.
VIVRE® HIFU POWER increases the production of collagen in the skin using ultrasound technology, which  means a noticeable skin rejuvenation, lifting and reduction of wrinkles on the face, as well as lifting the eyebrows and tightening of the skin around the neck and upper chest.
Advanced HIFU technology
VIVRE® HIFU POWER uses advanced technology and is equipped with 3 intensity levels so that you can adapt the lifting treatment experience based on your needs.
The device is USB rechargeable and can be used anywhere, as long as there is a power connection. VIVRE® HIFU POWER has two treatment modes - eye and face mode.
VIVRE® HIFU POWER is easy to use and completely safe, which makes it suitable for home use. In addition to stimulating collagen production, the device also reduces and clogs pores.

Benefits of HIFU
According to the American Society for Aesthetic Plastic Surgery (ASAPS), HIFU and other non-surgical alternatives to facelifts have seen a huge increase in popularity in recent years.
The total number of procedures performed has increased by 64.8 percent between 2012 and 2020.
The study results are promising.
A study from 2017
with 32 Korean people showed that HIFU significantly improved skin elasticity in the cheeks, abdomen and thighs after 12 weeks.
In a larger
study
of 93 people, 66 percent of those treated with HIFU experienced an improvement in the appearance of the face and neck after 90 days.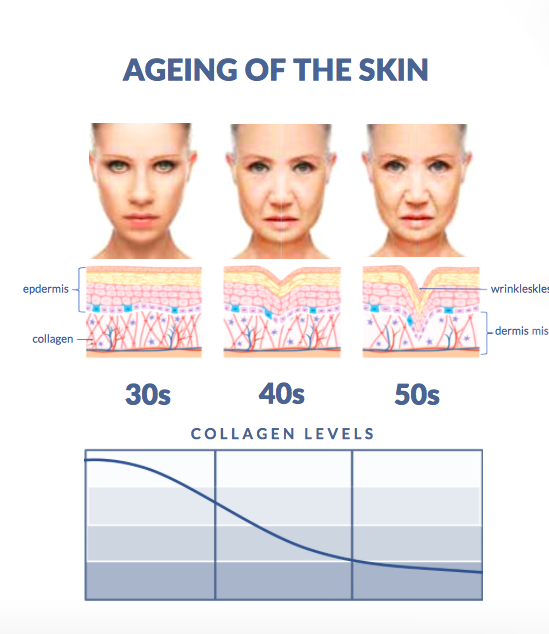 Before and after pictures - HIFU